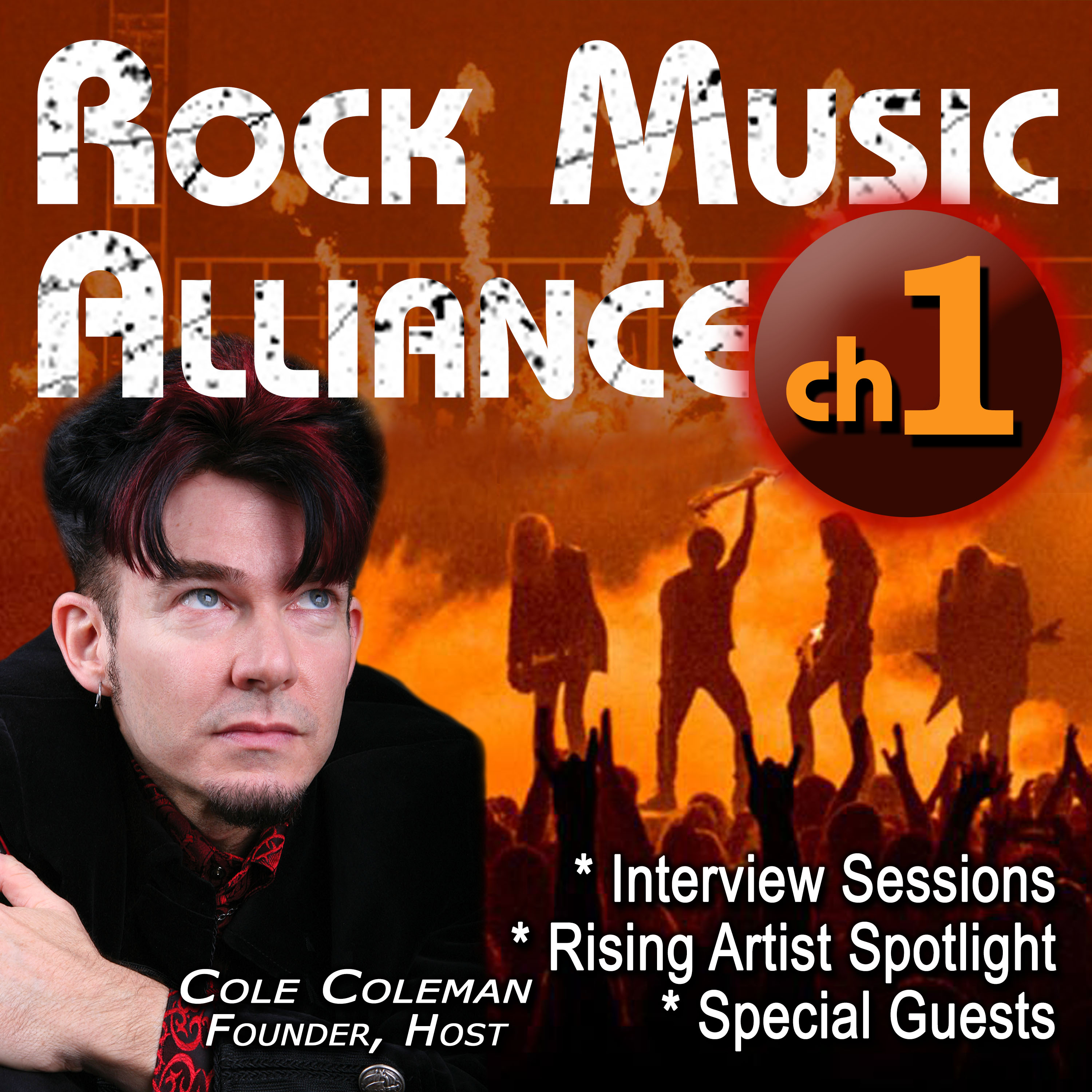 On RMA's Channel 1 you'll hear our shows: "Interview Sessions" with prominent musicians, celebrity artists, music industry people, and more – all related to rock music and it's many genres; and "Rising Artist Spotlight" where we chat and listen a little to new rock artists trying to rise up and establish their careers. Plus, special guests and events from time to time!
Episodes
Sunday May 16, 2021
Sunday May 16, 2021
In this episode, Graham Bonnet and Beth-Ami Heavenstone speak with host Cole Coleman about writing new songs for a new Graham Bonnet album; the newly released Alcatrazz album (2020); doing recording tracks remotely; how Beth-Ami and Graham met and started doing music together; how the new Graham Bonnet album will have guest players Bob Kulick in his last studio appearance, and Steve Vai on it; how Ritchie Blackmore and Cozy Powell were always needling him about his short hair; how in his first show with Rainbow replacing Ronnie James Dio he had to win over the audience; how Beth-Ami's last interaction with Bob Kulick was a dispute over lyrics; how Graham's style began in R&B with The Marbles; the path from The Marbles to Rainbow; how there were for a time two Alcatrazz bands performing and how they're now consolidated to one; how Alcatrazz may tour once the Covid19 Pandemic lifts; remembering his guest appearance with the London Royal Philharmonic Orchestra; guesting at the Ultimate Jam Night at The Whisky in Hollywood; how Beth-Ami got started in playing bass and performed her first gig with Bootleg opening for Jailhouse; Beth-Ami's bass origins in Philadelphia and New York; how the next Graham Bonnet album may feature many guests spanning his career.
Comments
(1)
To leave or reply to comments, please download free Podbean or
Oh.... great interview.... it had a liite humor to it... and made me laugh too.